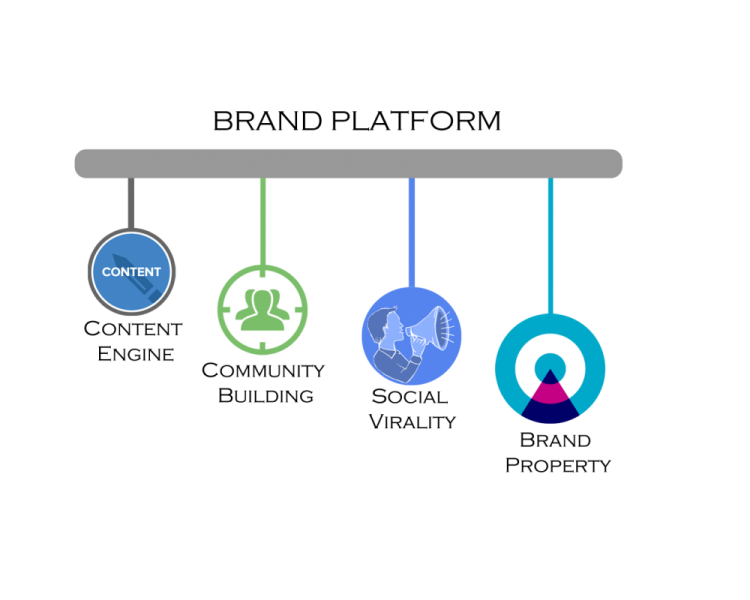 In an earlier post, we explained how we believe Brand Platforms can be leveraged in the era of social media. In this post, we share specific examples of Brand Platforms, which have worked very well in India and have captured public imagination in recent times.
What we mean by Brand Platform: While the general connotation for brand platforms has centered around the fact that it is a communication plank, what we mean in the current context is that a Brand Platform is closer to a whole new Brand Property. In our last post, we spoke about how a typical brand platform can be used as a content engine, for community building, for social virality and for a brand property. The point is tha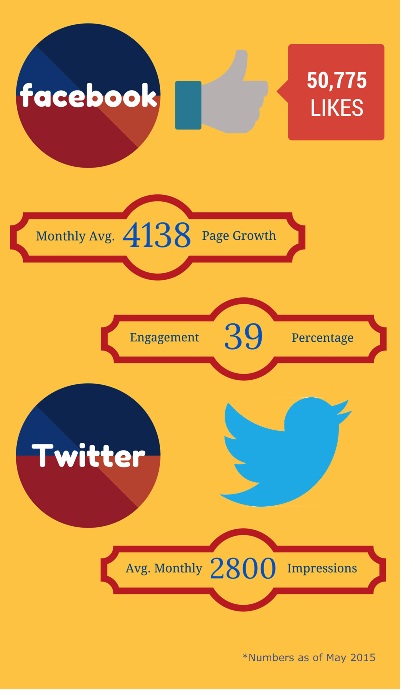 t a brand platform, when used this way, can do wonders for a brand. It is larger than the product or service, and allows a space and bandwidth to welcome the collaboration with people, who, by themselves, are willing to collaborate because it is far larger than the platform itself. This post is all about explaining this better with a bunch of best practices in the market. Our recent eBook on New Age Marketing had 3 case studies of Brand Platforms that amplify these ideas.
One of the case studies we have presented is of Slice of Health – an initiative by Cholamandalam MS Insurance. Taking the core brand concept of responsible living (an idea strongly aligned to buying insurance products), the idea of Slice of Health was born. Its origin was a radio show that brought experts on air to talk about different health aspects. Slice of Health as a platform goes beyond the product and into realms that are of broader interest to people in the desired target audience for the brand. Starting out, Slice of Health was a content engine in the truest sense of the term. The campaign packaged the concept of good health as a lifestyle choice, and shared content across multiple platforms – YouTube, a dedicated and regular blog, and the radio. It successfully aimed at community building by encouraging readers to weigh in with their thoughts and tips towards building good health and a lifestyle that is both, healthy and sustainable.
Given that the campaign centered around knowledge sharing for good health and did not push to sell the product or service, the willingness to share content automatically launched a degree of social virality. Slice of Health is a brand property, indeed, crafting a dialogue around the concept of health, fitness and wholesome goodness for sustainable living. (read the full case study here)
Another case study features the Dettol Swachh Bharat campaign, where the brand worked towards engaging the goals of Dettol as a brand and the values of the Swachh Bharat Abhiyan. In interpreting the idea of cleanliness and a clean India, Dettol has set its brand platform around the notion of hygiene. It was completely content driven with grass root level action, taking the campaign principles of hygiene, cleanliness and working towards a clean India to large audiences. The idea underlying the campaign manifested in the form of community building through perceived ownership and the scale it achieved due to the right timing, collaborative effort and media attention has been phenomenal.The marrying of the brand's core idea with a nation-wide movement spar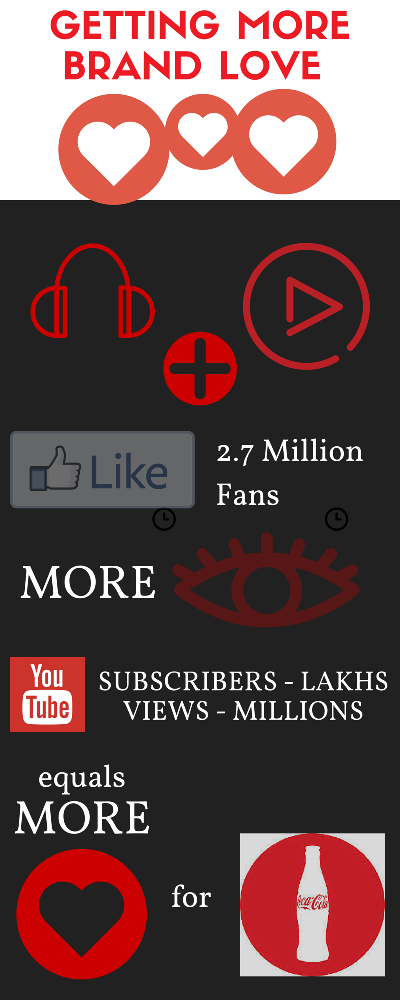 ked by the Prime Minister ensured a significant amount of virality, given that there was a sense of cause driven inspiration rather than brand promotion.
The third campaign that takes the crown on using brand platforms to the hilt is Coke Studio. A strong proponent of using music as the root of dialogue and communication to bring people together, Coke Studio completely switched from the core product: a soft drink, and established a completely independent talking point in the form of the music platform. Through sustained content creation that bridled talent across genres and experience, music became the star content of their brand platform. Further, the platform was able to leverage both traditional media like TeleVision and new age digital media like YouTube &FaceBookon a very large scale. Sailing on the love or music, users were encouraged to share purely out of appreciation and respect for the artists, their music and their collaborative engagements. This then manifested in the form of skyrocketing figures that exemplified their virality, as Coke Studio ably carved a niche for itself across multiple platforms. The brand property grew to become a force to reckon with, as Coke Studio became synonymous with good music, connectivity and an exchange of cultural trinkets in the form of world-class music.
Brand Platforms have evolved as a new space for engagement. Considering that engagement is key, and that consumers are significantly more aware of choices and making informed decisions, there is a tendency to share things that don't merely promote a product. The virality, therefore, for a product-pusher tends to pale in comparison with content that is convincing, engaging and beyond the brand. Occupying these spaces, these brands, i.e., Slice of Health, Dettol with the Swachh India campaign and Coke Studio, made the most out of crafting brand platforms that sustained engagement with ease.
Still not sure how a Brand Platform would work for your business or brand? Get in touch – we'd love to discuss this and work with you on a potential Brand Platform that can be a long term brand asset for you.
Co-authored by Pavithra Charan & Kirthi Jayakumar
About the Authors:
Pavithra is Founder & Partner at Inception Business Services. A Marketing & Management professional with a keen interest in people and passion for ideas, Pavithra moved from being a Banker & Wealth Management professional to entrepreneur. Working with start ups, Brand management, Customer engagement, Content creation and Coaching/Training are areas of work that most excite her. She is a multi-tasking entrepreneur, mother of a 5 year old and wife of a businessman. Mail her at pavithra at inception.net.in. 
Kirthi
is a Lawyer by education, but a writer by choice. She writes content for us, and divides her time between daydreaming about lunch time and actually writing. Kirthi is known to randomly burst into song. If you find a near-six-footer singing "The Hills are Alive with the Sound of Music" in the middle of Mylapore, you can be sure it is Kirthi. Mail her at
kirthi@inception.net.in