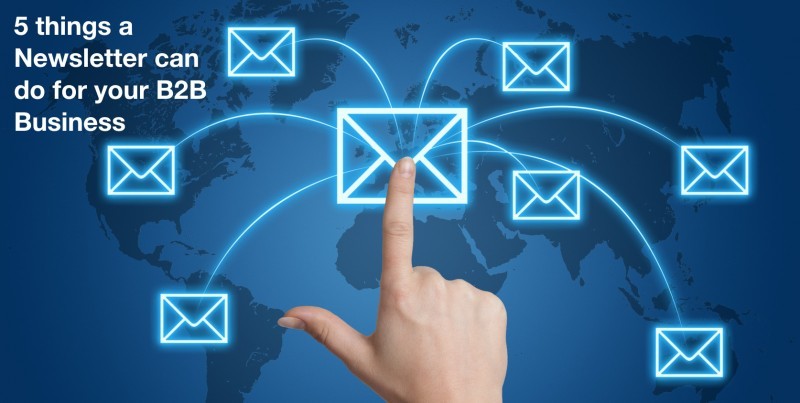 As a marketer in a business-to-business (B2B) company, have you been wondering if a newsletter is necessary for your organisation? Or have you launched a newsletter but you are not really sure of what to expect from it?
Even in this era of social media, email newsletters are one of the most effective and cost-efficient marketing strategies, particularly in B2B scenarios. A newsletter that is relevant and engaging can complement your other marketing initiatives and have a positive effect on your business.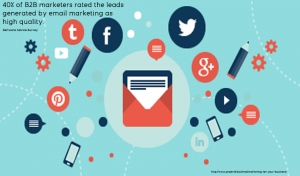 Typically in B2C (Business to Customer) email newsletters, the focus is predominantly to drive sales. However, in a B2B context, an email newsletter should not be viewed as merely a communication medium to drive sales, but as a strategic tool for the business itself. The needs of businesses are different; the audiences within an organisation are varied, consisting of different individuals at various levels with constantly changing priorities. In such dynamic business scenarios email newsletters that have relevant content, that target the right people within the organisation, can generate multiple benefits. They can help create brand awareness, a positive perception about the brand, drive sales and build long-lasting relationships with your customers and partners.
Here we share the five things we believe that newsletter can do for your B2B business: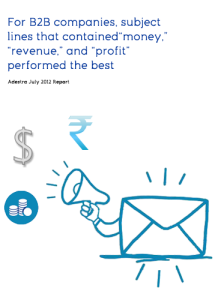 1. Positions You as a Thought Leader: Newsletters provide an excellent platform to establish or reinforce your company as a thought leader to your customers and key stakeholders by sharing information that adds value to their business. This could typically include market news and updates, your viewpoint on the latest trends in the industry, links to white papers and videos, articles written by your senior management etc. When you provide high-quality content which is well-researched and curated without directly promoting your products, customers will look up to your newsletter as a valuable resource, positioning you as an expert in the field.
2. Builds Trust &Relationships: Email newsletters help stay in touch with your customers and prospects by creating an ongoing opportunity to "connect" and build a relationship with them. By regularly sharing information that is of relevance to them, such as tips, technical information, industry insights, testimonials etc., the newsletter gradually helps build trust in your organisation and drive a positive perception about your brand.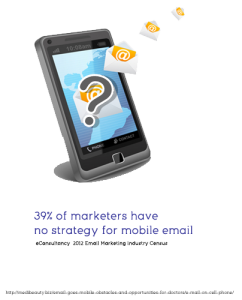 3. Increase Sales: Typically B2B sales processes tend to be longer as opposed to B2C transactions. Email newsletters can be of great support to the sales cycle by helping connect with potential buyers at various stages of their buying cycle. For example, if you have just participated in a trade fair and have a list of prospects who have shown interest in your product, as a follow-up mechanism you could send an email newsletter showcasing how your product can add value to their business to nudge them towards making the purchase. Or you could share content that educates early-stage buyers on a specific product, to guide them towards making the purchase decision.
4. Creates Top of Mind Recall:By consistently communicating relevant and timely information that resonates with what your customers or prospects are looking for, newsletters help build and retain top of mind recall with them. This will particularly help when prospects are researching and building their consideration set of potential products / brands to purchase from.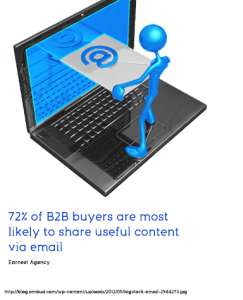 5. Expands Network & Opportunities
Email newsletters can help generate new business opportunities when valuable information you share, is forwarded by your subscribers to their contacts. This could result in new business opportunities and constantly expands your network of prospects.
While email newsletters are essential for businesses today, it is important for you to spend time to understand why your organisation needs it, whom you want to send it to, what kind of content would appeal to the readers, and what is the expected outcome of the newsletter.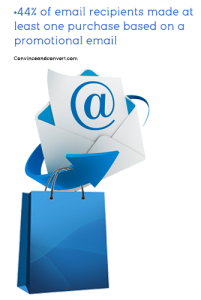 Once you have the substance of this communication tool worked out, you need to ensure you use a good email platform as a communication vehicle. There are several good email campaign tools / platforms to choose from, and they make the task of designing and delivering your email newsletter / campaign easier than before. We at IBS have used MailChimp, Benchmark and Sendy (by Amazon) extensively in our email newsletters for clients and there are several more out there you could consider.
By following certain basic rules and best practices, email newsletters will help boost your business and build long-term relationships with your customers, partners and other stakeholders.
If you need some guidance or support to get started on this important aspect of marketing, do reach out to us and we will be able to share more insights based on our work.
About the Author:
Ramya spearheads our marketing communications, putting her own special energy and professionalism to work. As Project Director she has independent charge for several key client accounts. On any given day, you will find her directing other team members, managing vendors, creating content, reviewing internal research, meeting clients and overseeing content plans for her projects. Ramya is an ardent lover of the performing arts, enjoys reading and is a passionate foodie.Mail her at ramya@inception.net.in