What is Coke Studio all about?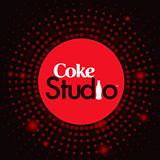 Coke Studio is an initiative to bring music of different genres together in a mellifluous mélange by the world's largest beverages company, Coca-Cola. Originally the concept of a Brazilian show called Estudio Coca-Cola, the idea was repurposed for the subcontinent with India and Pakistan having their own versions. The repertoire of musical mixes brought together Carnatic, Hindustani, Sufi music on the one hand, with pop, funk, jazz and rock. The end result was a cumulative range of songs that were curated on YouTube and shared via social media. As a brand, Coca Cola has pivoted around the exuberance of young age, that constantly engaged with music and it was this passion for music that became the central campaign idea. By partnering with MTV, a leading youth platform, they were targeting the right audience mix.
Coke Studio episodes are unique and captivating – bringing in musicians from all across India and International artists and creating studio sessions with musicians jamming to compositions exclusively made for the series. When Coca Cola began with this initiative, they were really up against Pepsi, which had built itself an identity that tied in considerably with the world of cricket. The Indian ethos has often been studied with the barometer of interest in cricket, Bollywood and music – and combinations of each in intriguing ways. Coca Cola found a smart way to make Bollywood and Music come together to create a huge brand strategy for itself.
What worked in the Coke Studio marketing campaign?
Brand Platform: While the uniqueness of Coke Studio itself was a strong point, what made it more popular was their strategy to take a platform that they had created on TV to various online mediums – building a community of people through the length and breadth of India, regardless of age and musical inclinations. They integrated their presence on social media platforms such as Facebook, YouTube and Twitter, along with a separate portal to curate its content. Through its online presence Coke Studio welcomed a community of users to engage with the music while standing in the background as the overarching brand that people can associate the campaign with.
Content Marketing: Coke Studio could have well remained a one-way exchange by staying isolated on television. Instead, it built its audiences by sharing content that appealed to the audience through Facebook, Youtube, and Twitter – such as backstories about musicians, teasers, snippets of the episodes and the episodes itself, it built a high level of engagement. But beyond just sharing, Coke Studio also brought out a series of "FB Blogs", where the 'Notes' application was put to use for a verbose exposition of each show and what it had in store for listeners.
Brand Philosophy: Coke Studio leveraged its brand philosophy right. The youth in this day and age are enterprising, adventurous and unafraid of experimenting with new and unchartered avenues. Capitalising on this, CokeStudio encouraged new bands, finding them space to showcase their skills – be it at institution-level, competitions or nation-wide talent hunts. And in the process, welcomed their audiences to interface and experiment with other bands and earned the goodwill for being a catalyst, which further strengthened their brand community.
Written by Kirthi Jayakumar
Research team Ramya Rajaraman | Keerthi Ramesh