Inception has worked with over 120 B2B and B2C brands across several industries. Our clients include Fortune 500 companies, exciting start-ups and growing SMEs across India. Showcased on this page are a few of our key relationships.
Onelife
Inception was instrumental in upgrading the website for One Life Health Care, which offers premium home health care services. We provided consulting, content and project and vendor management support for a 30+ page website which featured dynamic functionalities, like an appointment booking system, payment portal, and the most interesting & challenging one – a body map that would help visitors navigate to various healthcare services offered by One Life. Collaborating with a web design partner we delivered a dynamic, easy to use and clutter busting website to improve the client's online lead generation and enquiry fulfilment.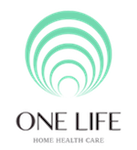 The Velveteen Rabbit
If a bar could have a resident marketer (and vice versa!), that would be the combination of Inception and The Velveteen Rabbit. Inception has been a marketing partner for The Velveteen Rabbit right from the time it was an idea. Conceptualizing the name, the logo and the brand positioning, launching the bar in Chennai along with promoting it on digital media through content and finally working closely with the brand to direct their marketing and branding and support their marketing initiatives online and offline.

Running Lab
Inception is the resident marketing partner for Running Lab for their offline and online marketing of their CHennai and Bangalore stores. Apart from handling the brand and their reputation on social media channels, Inception also strategises and manages influencer marketing, athlete collaborations, loyalty program and event-related marketing. We work closely with the brand owners to build brand awareness of the stores and drive walk-ins.

Ciclo Cafe
Inception was Ciclo Café's Marketing Partner for 2 years, during which time we conceptualised and executed various campaigns in terms of in-café branding, Social Media engagement, and Events. We were also involved in promoting two new locations of the café in Hyderabad and Gurgaon. We were the custodians of the online presence of the brand on the popular social media platforms.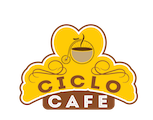 Portfolio info
Residency
Inception is Residency's digital & social media marketing partner. Since Feb 2017, Inception has been responsible for the hotel group's brand presence on social media across Facebook, Instagram and LinkedIn. Our support extends from content strategy to directing photo shoots for visual content and managing online campaigns. As communication partner, we also support with content support and collateral creation for their employer brand.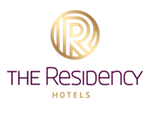 Parry Wellness
Inception is the marketing partner for Parry Nutraceuticals. Beginning with a market and customer insights study in November 2016, our scope has expanded to include social media strategy & support, digital advisory, partner support to direct and anchor Google Adwords and Amazon webstore promotions for their consumer products. We work alongside their Product and Marketing teams to refine the brand approach, digital marketing initiatives and communication design and support for their international B2B business.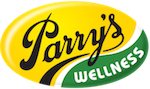 Quadrangle Consulting
Inception advises and supports Quadrangle Consulting on their corporate brand visibility. Our support includes content, page management, profile support on LinkedIn and leveraging LinkedIn Marketing tools for their business. Inception supports their thought leadership effort by managing the visibility of their subject matter expert. We provided project management, content support and design direction for their current business website and continue advising and executing ongoing website improvement needs.

Pothys
Our association with Pothys began in 2014 with support for emailers to drive online sales. Since then, we have been instrumental in setting up the social media presence for Pothys Boutique on Facebook and for the parent brand on Instagram, providing marketing partner solutions covering in-store events, customer engagement, influencer marketing to drive offline traffic and online sales. Our role includes actively managing photoshoots for visual content, leveraging digital marketing tools for brand reach, sales promotion.

Portfolio info
Chola MS General Insurance
As social media marketing partner for Chola MS, Inception has been instrumental in increasing their visibility on Facebook by devising online campaigns, creating content and managing performance, budget and ads. We have been instrumental in helping the brand create and manage Slice of Health, a brand platform that provides customers with a tool to educate themselves on various aspects of wellness. Our scope includes email marketing strategy, content creation, blog writing, social media and ads management. Our team works closely with the brand's digital team to provide on-demand support for ongoing initiatives including website content, microsite creation and other communication needs.

The Quad
Inception has handled many turnkey projects for The Quad, including the conceptualisation and execution of their loyalty program – "The Quad Card" as well as the content, design direction and project management of their website.
On an ongoing basis, we handle digital marketing and lead generation activities.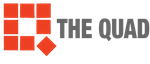 Portfolio info