Marketing Consulting
Inception Digital
Inbound Marketing
Marketing Partner Solutions
Marketing Coach
Outsourced Marketing Desk
Marketing Consulting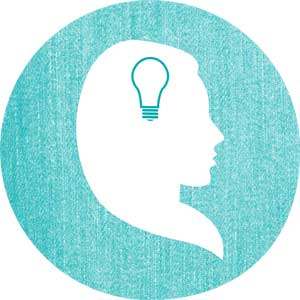 Brand Positioning & Value Proposition, Market Study, Brand Launch Strategy, Go-to-Market Strategy, Demand Generation Plan.
You have a product or a service that you want to launch, re-brand or enter a new market with? Inception's marketing consulting services are designed to help you position your product or service in the most differentiated way while staying relevant to the target audience.
Whatever the size of your business, IBS offers end-to-end marketing consulting services tailored specifically to your needs. All of our services are custom made, based on an in-depth study of who you are selling to.
Inception's approach to marketing is centered around the buyer and his needs. Using the buyer-persona approach, we understand the target audience for the product or service, which in turn will direct the brand positioning, messaging and marketing communication plan. Using a combination of demand generation strategies to create awareness and generate an interest in your company, its product and its services, we amplify the reach of your marketing messages. Market study, category study and competitor analysis form an integral part of the research to create the differentiated positioning for the brand.
We have helped several B2B and B2C firms, multinationals and start-ups and many fun brands in between to launch new products, create new brand categories, enter new markets and re-brand an existing offering.
Inception Digital

Social Media Strategy & Execution, Email Marketing, Online Advertising, Influencer Marketing, Online PR
We get digital marketing. At Inception, we combine our team's core marketing proficiency with sound digital marketing expertise to amplify your brand's visibility in the digital world.
In today's digital world, there's no question of whether you want to be online. It is just a question of how well you do it. Allowing prospects discover your brand, amplifying what you can offer them and engaging them in meaningful conversations – this is what we drive in our digital marketing practice.
As a digital marketing partner, we pride ourselves in our ROI-driven approach to marketing that result in quantifiable returns in terms of higher website traffic, leads and enquiries for your business, new customers and followers/fans for your brand.
Our digital marketing services include: Managing social media channels such as Facebook, Twitter, Instagram and LinkedIn, Directing your SEO/SEM effort or Online Advertising, Emailer marketing, Influencer Marketing, Online PR and all aspects of digital advertising .
Inbound Marketing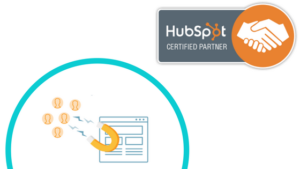 Advisory, Implementation, Marketing Automation, Content Marketing Solutions, Website Development, Inbound Strategy Assessment
Inbound Marketing is the most cost effective way to generate leads and acquire customers, by marketing in a way that matches the way your prospects buy. It allows businesses to connect with their buyers who are searching online, by helping them solve their problem. The Inbound methodology is steeped in understanding the drivers of buyer behaviour and then using these insights to target the right customer with the right content at the right time and then using technology to track the buyer's journey until conversion and delight.
The Inbound methodology is something that can be applied to almost every business to convincingly answer the oft-asked question of 'What's my RoI from Marketing'. In addition to helping you acquire new prospects, Inbound Methodology is the most effective way to engage meaningfully with your prospects to nurture them into your customers.
We apply the principles of Inbound marketing & Sales to help our clients generate leads and acquire customers for multi-fold growth. We are also a Hubspot partner agency – the only one in Chennai and one among just 2-3 marketing firms in India.
Inception can help you kickstart your inbound marketing campaigns with a range of lead generation-specific services: including powerful content marketing strategies, website SEO/SEM, emailer marketing and lead-nurturing campaigns, powered by marketing automation.
Marketing Partner Solutions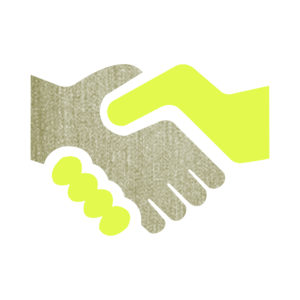 Website Development, Project Management, Turnkey Projects.
Think of an idea you want to bring to life. It could be your loyalty card, a new website, a membership kit for your clients, or a project you wish to see completed within a defined span of time.
By partnering with Inception, you bring in the know-how of a seasoned marketer and the imagination of a creative partner that helps give life to your project.
Inception has worked on a number of turnkey projects that have enabled businesses to leverage different aspects of marketing. Website development or revamp, creating and sustaining a brand platform, marketing kits, campaign development, loyalty programs, community building, influencer marketing and enablement of marketing processes such as CRM implementation and customer outreach programs are some of the turnkey projects that we have successfully executed.
Marketing Coach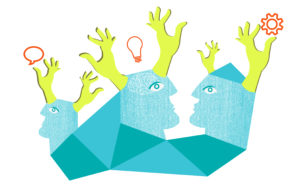 Ever wished you could rent a Chief Marketing Officer to take control of your company's marketing efforts, and make a customized marketing strategy for you? Wouldn't it be great to have many marketing experts put their thinking caps on and brainstorm marketing solutions just for your company? Now you don't have to stop at wishing!
Boost your marketing journey with our marketing coach service: this gives you access to expert marketers to guide you at every step.
Whether you are a start-up or a mid-sized business looking to build your go-to market solution, we can mentor you to not only to devise a marketing strategy but also to equip your team with the necessary skills to implement and sustain them over a longer period of time.
With the marketing coach service, you get to work with a team who will reintroduce you to your target audience and guide you to new age marketing strategies that will best connect your brand to them.
Outsourced Marketing Desk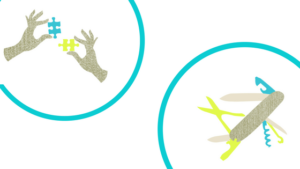 When growth occurs, some businesses beef up their marketing team. Some prefer running with a lean marketing team. In both cases, our Outsourced Marketing Desk has value to offer.
Unlike other marketing services that are deliverables driven, Inception's Outsourced Marketing desk offers a solution that co-owns responsibility for a part or the whole of your Marketing function.
While expanding your business and adding marketing team members, there's always some lag between finding and onboarding the right marketing talent. With our Outsourced Marketing desk, you don't have to lose any time getting started on your marketing agenda. Based on your goals and marketing needs, we can tailor make a solution for you, and map it to our marketers.
If you run a lean organization, you will require trustworthy partners who understand your brand, and possess the know-how and marketing ability to support your goals. When you retain our Outsourced Marketing desk, we ensure that our marketers function as an extension of your business team.
Our Outsourced Marketing desk has been utilized by several clients in the past for successful transitions through personnel changes, to scale up their marketing ahead of funding and increases in business scale, for pre-launch work ahead of roping in agencies, and to pilot new initiatives before they commit long-term resources.