Instagram is THE social media platform designed for photos, visuals and expressing your brand's philosophy or personality in pictures. Like Twitter, Instagram is also linked to timeliness and being 'in the moment' (the word "insta" may have already given you a clue!). What this means is that marketers need to plan brand content for Instagram in alignment with this core idea in order to attract and engage the right set of followers.
Why we think this is a worthwhile investment? Well only because, with over 500 million monthly users, Instagram has become a great way to build brand awareness, brand re-call and most importantly build a community that enjoys and believes in your brand.
---
Instagram's Global Head of Business and Brand Development, James Quarles says, "50 % of people follow a business on Instagram, and 60% learn about products and services on Instagram." Instagram recently launched more business tools for advertisers. More than 200,000 businesses advertise using their Instagram accounts.
---
It's not all that daunting! Simply follow these SIX effective guidelines, collated by us based on what we have been able to achieve for our client brands, and you will soon find your Instagram community growing….
1. Think Photos, Think Instagram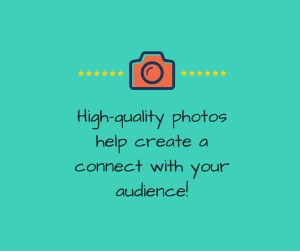 Do you have lovely product shots ? Does your product or business lend itself to behind-the-scenes or work in progress or inspiration / mood board processes? Does your product visually integrate into the daily life or special occasions in your user's life. If yes, these are great go-to points for your Instagram visuals.
Share high-quality and unique photos that create a connect with your audience.
Showcase behind the scenes images, employee stories, fun quotes or even videos. Anything that speaks your brand story or touches a human emotion, are audience magnets.
Because Instagram users are tuned to sharing vignettes from their everyday life, you can drive user generated content and user contributed images or contests. This is the new age customer testimonial or also what we now call social proof.
Although Instagram is 90% visual, adding funny, engaging and interesting captions is a great way to engage with your followers and also gain new ones.
2. Instagram is Hashtag Central!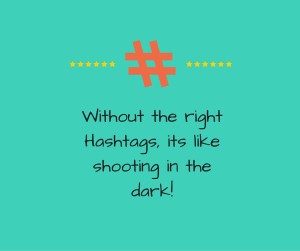 Sharing a post on Instagram without the right Hashtags (#) is like shooting blanks in the dark. Hashtags allow for categorization of content which, when used wisely, can be found by the right audience. In short, hashtags are one of the best ways to dramatically increase your following. Our top three #tag tips:
How many #tags: Instagram allows for a maximum of 30 hashtags. So, don't worry about overloading your post with these. The more you add, the more it increases your chances of visibility.
Which #tags to use: Do check out http://hashtagify.me/ & https://ritetag.com/. These are a couple of our team favorites to learn more about the Hashtags that are trending. Another simple way to search for what's trending would be to explore the tags option in search menu and enter a topic to see the complete list of trending tags for that specific topic.
Customize: Work out a few hashtags relevant to your brand, share them and encourage your followers to use it. This strengthens your brand recall by creating a loyal community. Creating these specially customized hashtags also eases the search for content related to your brand.
3. Geo-tag to Become a Check-in Location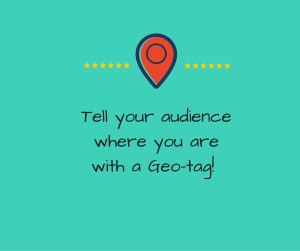 Announcing the launch of a new store in a different city? Don't forget to geo-tag it. Geo-tagging plays a significant role if you run a local business. When you tag your photos to your location, your post will then appear to those who search for images taken nearby.  It also encourages visitors or customers to post pictures, spontaneously at your location. This is a brilliant way to get your brand noticed in and around a specific location, thereby increase your relevant followers. It's the marketer's ultimate high to have customers discover you on social media and follow that trail to your actual point of sale.
4. Socialize: Comment. Follow. Engage. Repeat!
Look for influencers, brands and individuals who share the same interest as yours; like their pages, posts and interact with them. Hashtags are a great tool to discover those with similar interests.
Encourage your audience to tag their friends on specific posts. For example, if you are a food brand, posting an image of a specific dish and asking users to tag a friend who loves the dish, is a simple way to increase your following.
One of the best opportunities Instagram presents you with is direct messages. With direct messages, you can connect with your influencers and loyal fans at a more personal level – such as provide better customer service, explore new opportunities with influencers, customized communication to audiences with specific interests and seeking relevant feedback or seek customer insights.
5. Tell the World you're on Instagram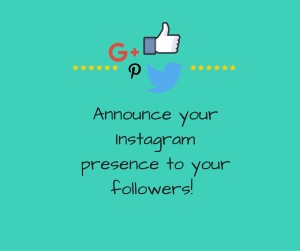 Promote your Instagram account on other platforms and also offline avenues
Announce your Instagram presence to your followers on your other social media platforms – Facebook, Twitter, Pinterest, Google Plus, Snapchat etc. where you've already built a following on.
If you have a database of your customers, you can send an email campaign inviting them to follow you on Instagram.
Share your Instagram handle in your marketing collaterals, explain what they will get when they follow your brand there (offers, sneak previews, access to behind the scenes stuff, etc.).
If you have physical locations or offline customer touch points, put up prominent signage asking people to follow you and also share in-store moments on Instagram.
6. Instagram is a Habit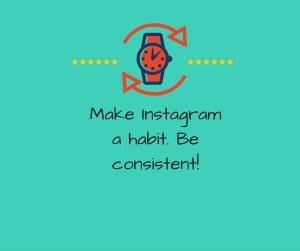 Instagram demands not just great visuals but also a dedication of consistency on your part. Form an Instagram habit. While you are new on Instagram, monitor your first few posts to understand how people are relating to it, before you decide the frequency of posts and freeze your content strategy.
Typically, one to three photos, spread through the day is ideal to keep your audience engaged. Do not post too many pictures in a day, which most audience don't enjoy.
There is a fine line between going overboard with posts and not sharing enough to create recall value. Based on the current traction, do define a frequency and follow it consistently.
Track the time of the day that your posts get maximum engagement and plan future posts accordingly.
While we say Instagram is about being in the moment, not all posts on it (including the famous celebrity Instagram posts) are spontaneous. Collating a bunch of Instagram worthy visuals and scheduling them over a defined period usually works great.
Follow these steps and let us know how it's working out for you. Or if you have any hacks that have worked for you, let us know.
***
Written by:
Ramya Rajaraman – Ramya is a Project Director at IBS, in-charge of managing some of our key client accounts. She also spearheads IBS' marketing & communications initiatives
Shruti Sundararaman – Shruti works as a project manager at Inception driving marketing campaigns for clients across various sectors.
Visual Design:
Megha Narayan – Megha is a project manager at Inception managing a diverse range of clientele.