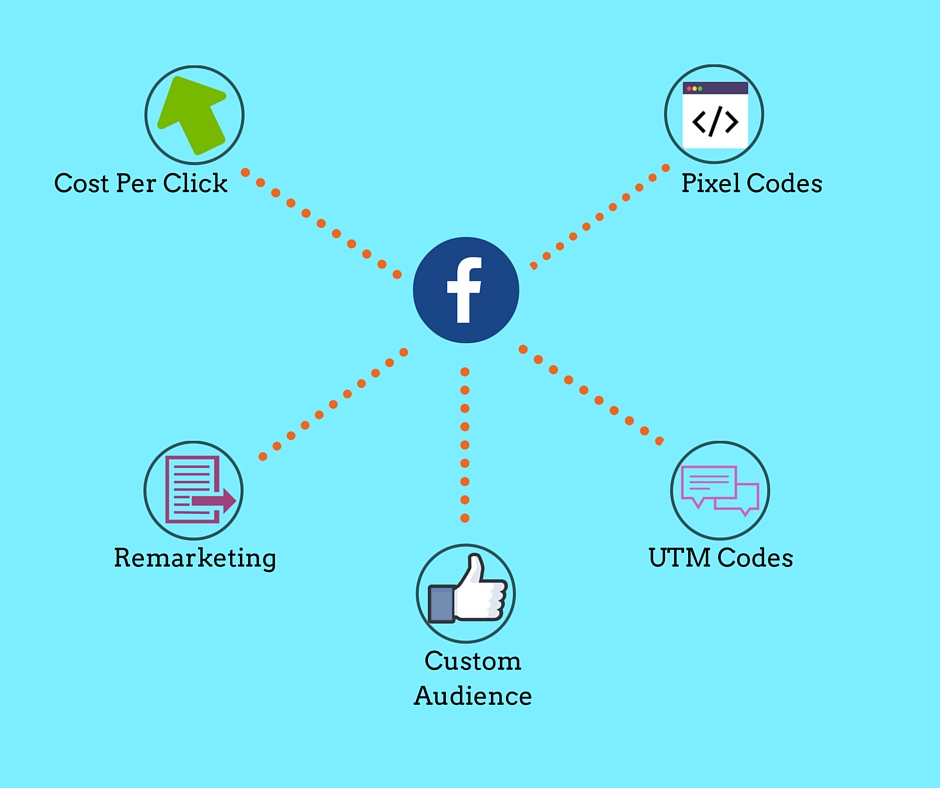 For businesses that have invested in social media, there is a strong need to understand and improve the return on investment (ROI). As marketers, we spend a fair bit of time on this subject and we believe that ROI is an important aspect while making decisions about incremental spends on social media. While ROI considerations differ for every business- based on business stage, specific linked sales goals, current phase of digital marketing and stage of social media adoption, here are some quick hacks that can boost your ROI from Facebook, still the largest social media platform used by brands. This list is broadly based on our experience across multiple client brands,both B2B and B2C.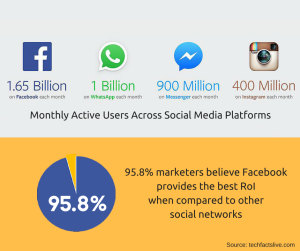 Did you know ? Facebook is looked upon as the most popular social network with over 1.65 billion monthly active users. According to a study, 95.8% marketers believe that Facebook provides the best ROI when compared to other social media networks.
Brands that are very active on Facebook (FB) usually do one or both of following:
Managing and posting content via a brand page
Using Facebook as an ads platform to generate traffic to a variety of chosen brand destinations online
Ad spends on Facebook also therefore fall under two broad heads:
Page fan or likes related spends and Page content boosting ( to improve visibility among existing and potential fans)
Ads with links to the page, brand website or any other link (including apps)
When brands do either or both of above, it is critical to have a knowledgeable team look at both your page insights and your adverts manager dashboard to track specific metrics and recommend tweaks that will help improve outcomes.. Here are FIVE hacks that will get you higher value for your investment of time and money on Facebook.
1.Cost Per Click: Generally, FB ads for brand awareness and reach run on CPM or cost per 1000 impressions. However, while advertising with specific ROI goals such as increased traffic to your site, or for a product on sale via e-commerce, we recommend switching to CPC or cost per click. By paying only for those who click your ad, you also get FB to start optimising your ads and showing it to people (from within your defined audience) who are more likely to click. To track your CPC, your dashboard will show a number which is calculated by dividing the amount you spent on the ad by all clicks the ad has received. The lower the CPC for your ad, the better the ROI, since the ad had more people responding to your Call to Action (CTA). To know the average CPC for your industry see below.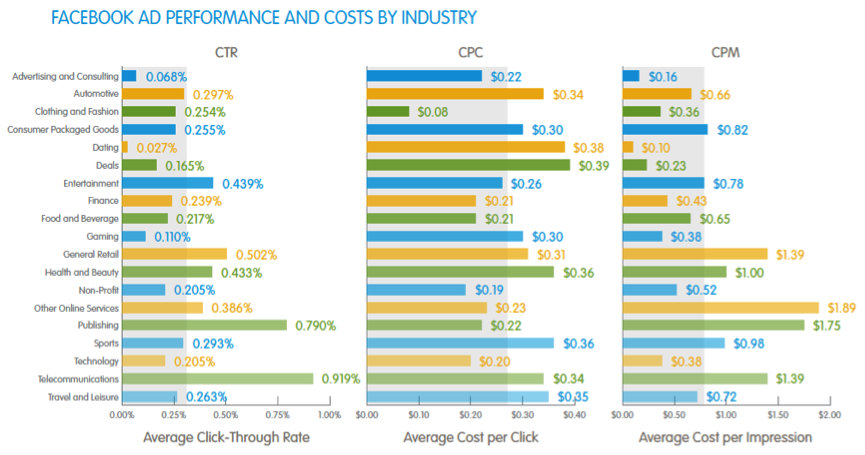 2. Pixel Codes: When you load FB ads that send audience outside social media to your website or online store or app on a marketplace, wouldn't it be great to know what actions people take there on? Pixel codes are simply code that act as bridges – connecting your clicks on FB with your website traffic data. FB helps generate different kinds of pixel code which you need to embed into specific pages on your destination site. Once this is done, when people click your FB Ad, along with FB ad performance you get to know what that translated to at the click destination. Pixel codes can help track lead collection, subscriptions online, addition to shopping cart and more. With this information, a marketer can track ROI better from ads and also make tweaks during a campaign to improve the conversions..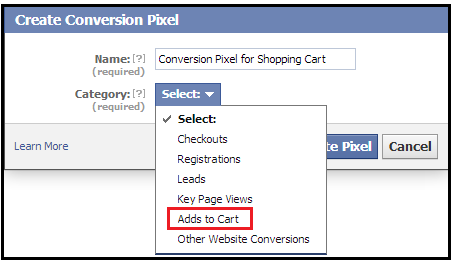 How to: When you create a Facebook ad leading to a specific link, you select the Pixel code that you wish to track and Facebook automatically identifies it. So when a user visits the page, it triggers the pixel and counts it as a "conversion". For example if your company provides a specific service, you can place a conversion pixel in your Facebook ad that links to the specific service page on your website and tracks the leads generated.
3.UTM Codes: Is Facebook giving you the necessary traffic to your website? How much is it contributing to your sales? What are you other sources of traffic? With UTM codes, these questions can be answered. UTM codes are small bits of text that are added to the end of your URL to help you track the details and performance of a specific link. An example of UTM codes is highlighted in the URL below:
http://www.inception.net.in/5-ways-to-improve-roi?utm_campaign=ibsblog &utm_medium=social&utm_source=facebook
UTM codes are very helpful in tracking the source of each link, (Facebook, email, web etc.,) and the specific campaign that triggered the click. If Facebook is your primary marketing channel, you will most likely be creating multiple ad campaigns. If each ad campaign has a different landing page/link, with the help of UTMs you can help analyze which campaign performed better by creating customized UTM codes.
You could use Google's URL builder to create UTM codes. Each UTM code will have the following parameters: source, medium, content (optional) and campaign. It is imperative to provide relevant UTM code names for better tracking. Google analytics is one of the popular tools that helps track these UTM code links and their performance. It allows you to track conversions and helps better understand how each platform and ad campaign performs amongst the different audiences.
UTMs can be used to track conversions across multiple platforms, giving you a more holistic picture of digital marketing performances and also allowing you to make changes to live campaigns in order to improve results.
4.Custom Audience: Ever wondered if your real customers are at all engaging with your brand on social media? Well if you did, FB heard your thoughts and launched this cool option a while ago. If you have email subscriber lists or genuine own customer lists, you may find that advertising your page or content to them via Facebook is a fairly effective way to get quick conversions. In many instances, we find existing customers triggered to make purchases when they see an ad on Facebook. For many brands, this option also helps increase the intersection of social media fans and real customers, thereby greatly enhancing ROI on FB spends.
5.Re-marketing: Re-marketing is a tactic that allows businesses to advertise to people who have visited their website and shown interest in a product or service. For example, if you have a visitor to your website who has seen a certain product, you can show that product to that visitor through a Facebook ad when they visit Facebook the next time.
While creating a Facebook ad for re-marketing purpose, you can create a custom audience based on the specific link that they have already visited by selecting "people who have visited my website" in your ad creation process. The conversion of re-marketing ads (like other regular FB ads) are tracked using pixel codes (mentioned in point 1). Re-marketing is said to be more effective since it targets people who have already expressed their interest in a particular product or service. The conversions of people with abandoned carts and incomplete shopping visits due to re-marketing ads is impressive enough that w recommend this to all brands with e-commerce goals.
Hope these hacks give your FB spends a bigger ROI boost. We'd love to respond to specific questions or learn more from your experience. Share your comment here or email us at inception@inception.net.in
* * *